King Shocks to Serve as Supporting Sponsor of 2023 BFGoodrich Tires Mint 400
Friday, March 3, 2023
King Shocks will return to the 2023 BFGoodrich Tires Mint 400 as a supporting sponsor, event officials announced today. King products will be on display at the Mint 400 Off-Road Festival on Fremont Street in downtown Las Vegas, as well as on display on the midway in Primm while King-backed teams will look to win the Great American Off-Road Race while conquering the King Shocks Sand Whoops.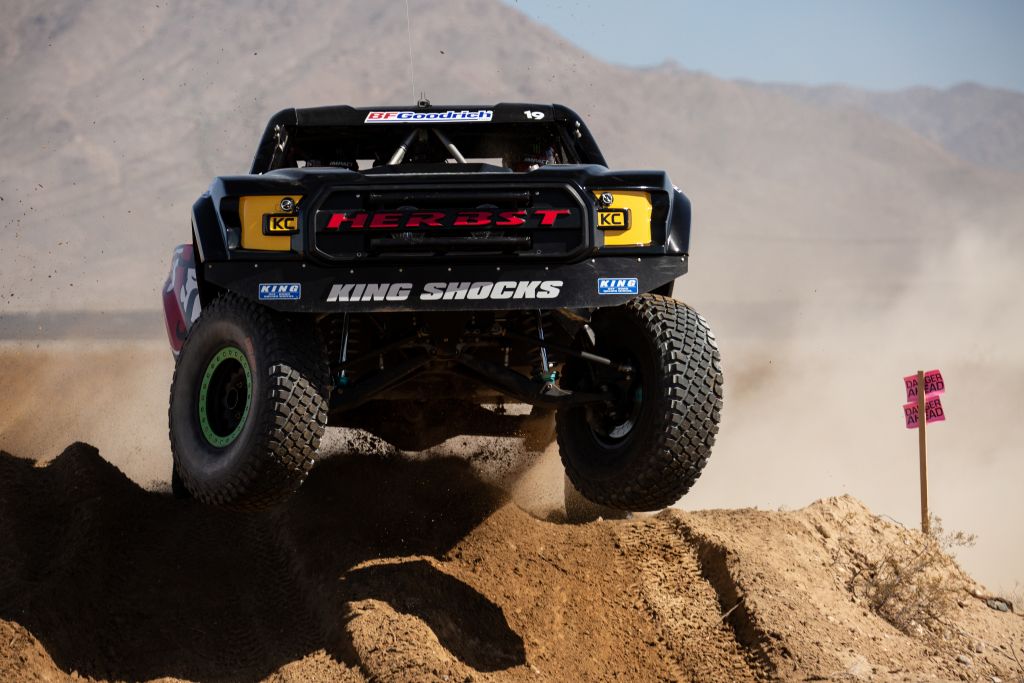 "We're pumped to have King Shocks back as a sponsor of the 2023 Mint 400," said Mint 400 CEO Matt Martelli. "King had an amazing race last year after taking the overall win with Kyle Jergensen, and we can't wait to see them go for another win in the Great American Off-Road Race this year. Be sure to check out their shocks at the Mint 400 Off-Road Festival in downtown Las Vegas before heading to Primm to watch their racers show them off in action!"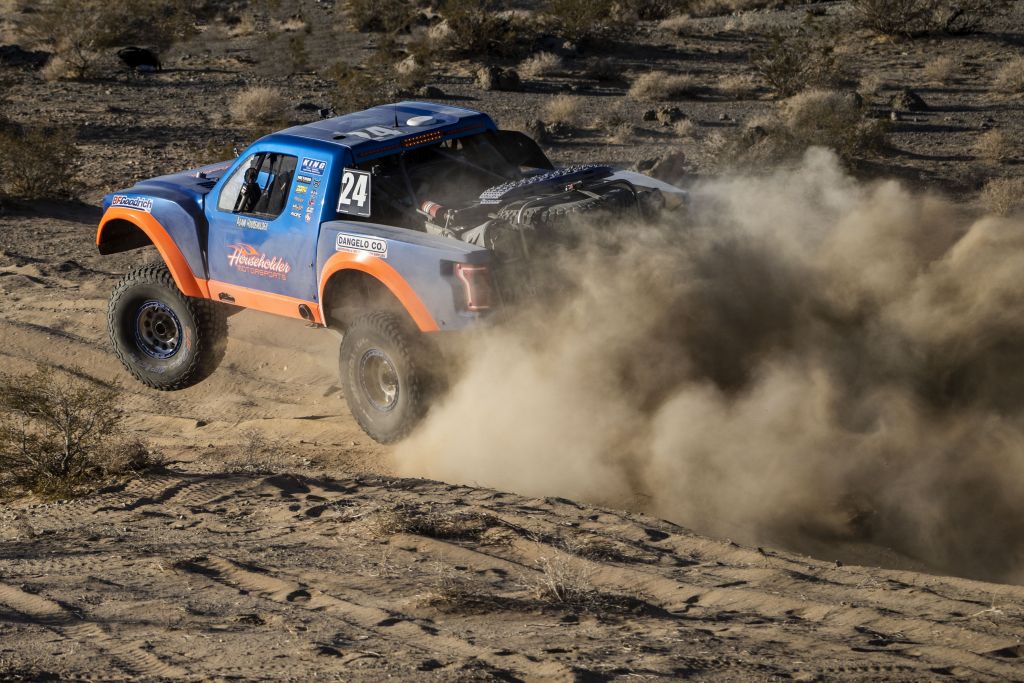 King Shocks racers are expected to fight for the win across many of the Mint 400's premier classes, including the headline Unlimited Truck division. King dominated the 2022 Mint 400, with Kyle Jergensen, Tim Herbst, and BJ Baldwin sweeping the overall top three, and Jergensen taking King's annual $10,000 contingency bonus for winning the race while representing the brand. Earlier this year, Adam Householder kicked off the first race of the Unlimited Off-Road Racing Triple Crown with a win in the Desert Challenge at King of the Hammers.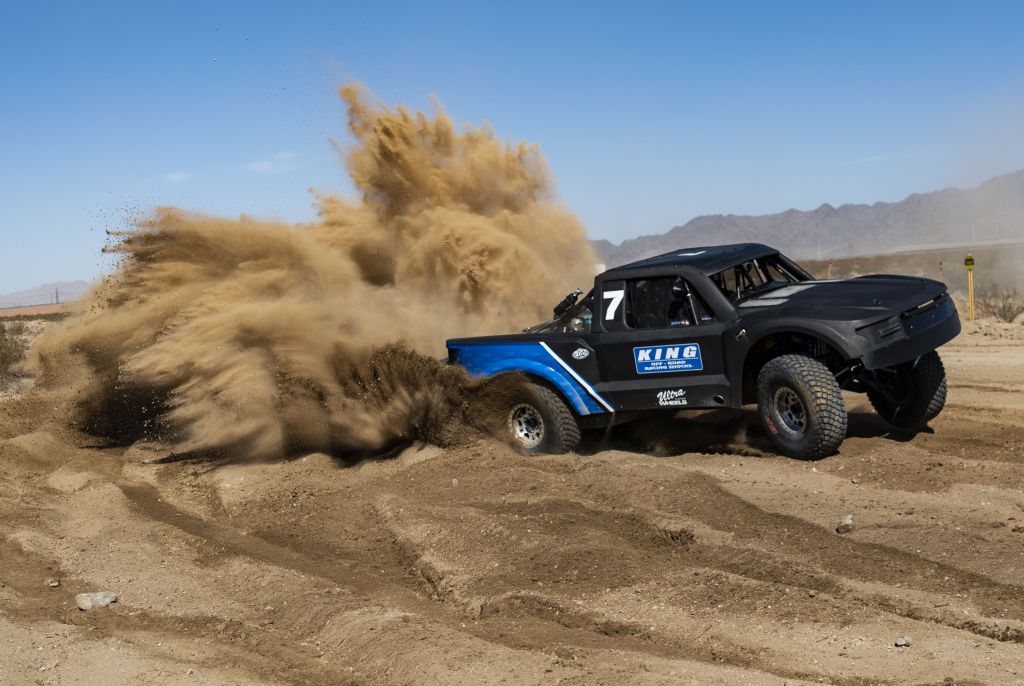 King Shocks is a manufacturer and servicer of custom made adjustable and rebuildable automotive shock absorbers and performance racing products for utility vehicles, OEM replacement and professional racing use. Our company prides itself on putting quality, performance and customer service above all else. Every product we sell is the result of constant testing and development done with top racers in competition worldwide. This real world testing exposes our designs to a level of abuse and destructive forces that cannot be duplicated in a laboratory. Our "hands on" experience enables us to make rapid design advancements others haven't even dreamed up yet.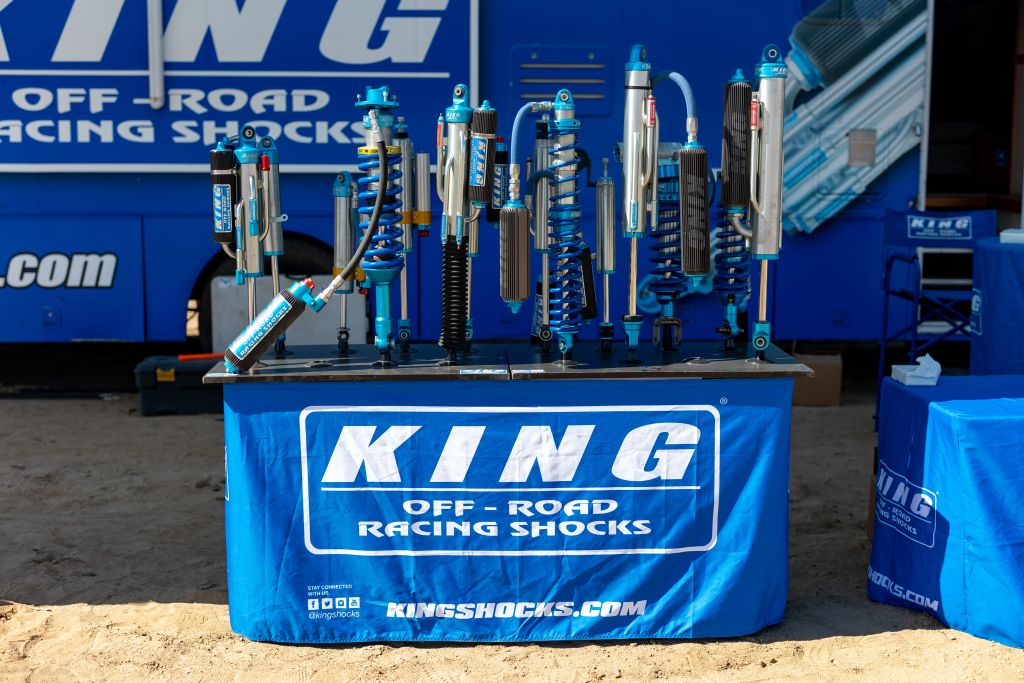 Our product line consists of Coilover, Bypass, and Smoothie shocks as well as Bumpstops, tools and racing jacks. Our OEM and UTV upgrade kits offer serious performance upgrades and simple bolt-on installation. They are available for stock vehicles or those modified with aftermarket lift kits or long travel suspensions. King Shocks are serviced using simple hand tools when the time comes. You can order a seal kit and return them to factory fresh condition yourself or send them to the factory for service. All parts used in our products are machined in house at our Garden Grove, California facility from billet alloy materials on precision equipment to exacting standards and hand assembled by our trained technicians. For more information on King Shocks, visit www.kingshocks.com.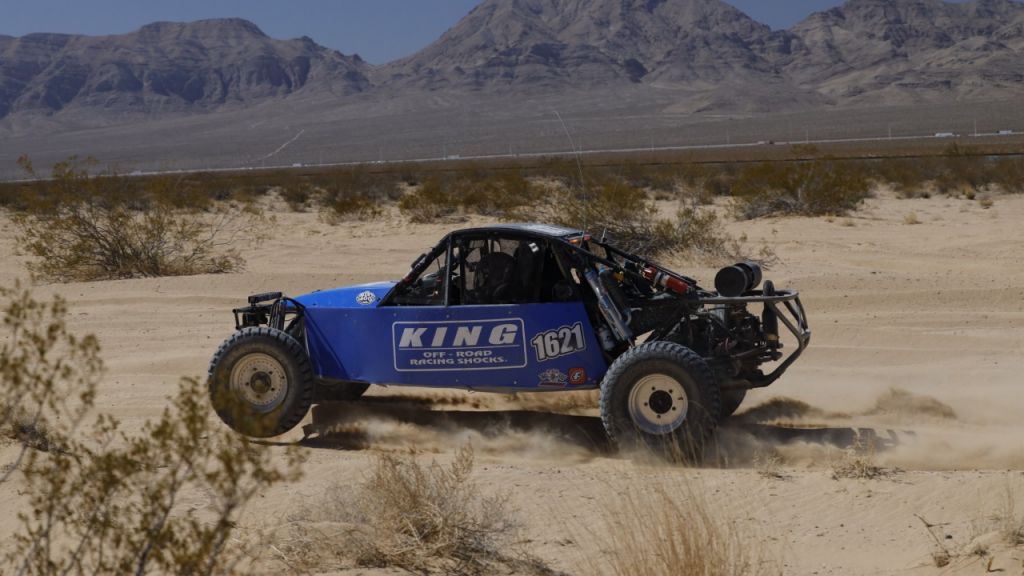 The Mint 400 has held the title of the toughest, most spectacular off-road race in North America since 1968 when it was first run. Initially, the race was a public relations event promoting the Mint Hotel's annual deer hunt. but what started out as a hotel promotion soon grew into a legitimate desert race. Since its 2008 revival, "The Great American Off-Road Race" has only gotten bigger and more prestigious, and deeper fields every year only make it tougher to win.
This year's BFGoodrich Tires Mint 400 will take place from March 8-12 in Las Vegas. More information on the event for racers and spectators is available at TheMint400.com, or follow the event on Facebook and Instagram.