Rockford Fosgate Returns to 2021 BFGoodrich Tires Mint 400
Friday, November 26, 2021
To serve as presenting sponsor of Mint 400 Off-Road Festival
Tempe-based audio systems producer to bring multiple demo vehicles to Mint 400 Off-Road Festival
Company boasts over four decades of experience in automobile, motorcycle, boat, and off-road audio
Fully customizable Factory Performance Audio systems available for 2022 Polaris General line
Rockford Fosgate will once again serve as presenting sponsor of the 2021 Mint 400 Off-Road Festival as part of this year's BFGoodrich Tires Mint 400, event officials announced today. The brand's popular UTV builds, a mainstay of the Off-Road Festival, will once again be on display on Fremont Street in downtown Las Vegas, while staff will once again be on hand to talk about the company's full line of high performance audio products with the tens of thousands of passers-by at the event.

"Rockford Fosgate has been a staple of the Mint 400 for years, and we can't wait to see their latest audio kits on display as part of their presenting sponsorship of the Mint 400 Off-Road Festival," said Mint 400 CEO Matt Martelli. "Their demo vehicles have been some of the most popular machines on display, year after year, on Fremont Street, and that certainly won't change for 2021. We're looking forward to seeing the latest evolutions of their SXS audio kits as part of this year's event, and I know our fans are, too!"
For more than 40 years, Rockford Fosgate has produced the world's highest-quality stereo systems, designing product ranges for cars, boats, motorcycles, and off-road vehicles out of its home base in Tempe, Arizona. UTV manufacturers like Polaris RZR put their trust in Rockford Fosgate to develop industry-leading audio systems for their vehicles, and Rockford Fosgate Factory Performance Audio systems appear in multiple 2022 Polaris General models. Stage 1 features a PMX-P2 source unit and a pair of front speakers. Stage 3 with Ride Command includes a 4-channel 400-watt speaker amplifier, as well as front and rear speakers, and riders can even add a 400 watt 10" powered subwoofer to fully customize their system.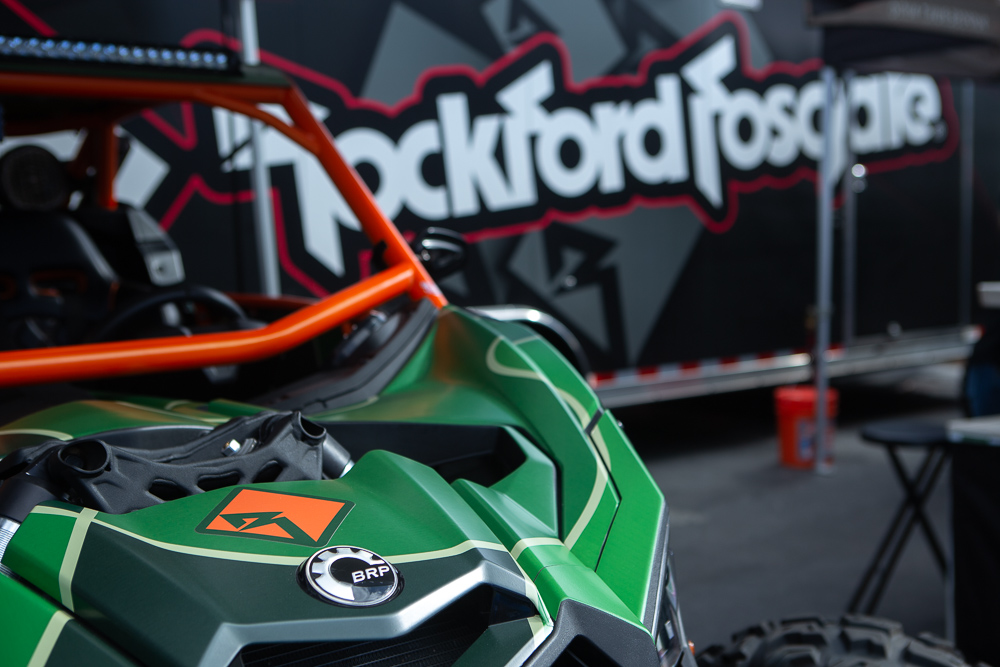 The Mint 400 has held the title of the toughest, most spectacular off-road race in North America since 1968 when it was first run. Initially, the race was a public relations event promoting the Mint Hotel's annual deer hunt. but what started out as a hotel promotion soon grew into a legitimate desert race. Since its 2008 revival, "The Great American Off-Road Race" has only gotten bigger and more prestigious, and deeper fields every year only make it tougher to win.

This year's BFGoodrich Tires Mint 400 will take place from December 1-5 in Las Vegas. More information on the event for racers and spectators is available at TheMint400.com, or follow the event on Facebook and Instagram. For more information on Rockford Fosgate, visit www.rockfordfosgate.com.