Rugged Radios Driver Meet & Greet Returns to 2021 Mint 400
Thursday, November 18, 2021
Visit the Mint 400 Off-Road Festival to meet the sport's biggest names!
Rugged Radios Driver Meet & Greet returns for eighth consecutive year
Top off-road racers meet fans, take photos, and sign autographs as part of Mint 400 Off-Road Festival
Join us on Fremont Street on Thursday, December 2 to meet the drivers!
The Rugged Radios Driver Meet & Greet will return to downtown Las Vegas and Fremont Street as part of the Mint 400 Off-Road Festival for the 2021 BFGoodrich Tires Mint 400, event officials announced today. The eighth annual edition of the event coincides with the return of Rugged Radios as a supporting sponsor of this year's Mint 400.

"After a challenging year and a half and so many limitations on events, this year's Rugged Radios Driver Meet & Greet will be one of the most special in Mint 400 history," said Mint 400 CEO Matt Martelli. "We know that off-road fans have been craving a proper spectacle, and the Mint 400 Off-Road Festival always provides it, thanks in huge part to Rugged Radios bringing the personalities to the people. We can't wait to see everyone downtown at the event!"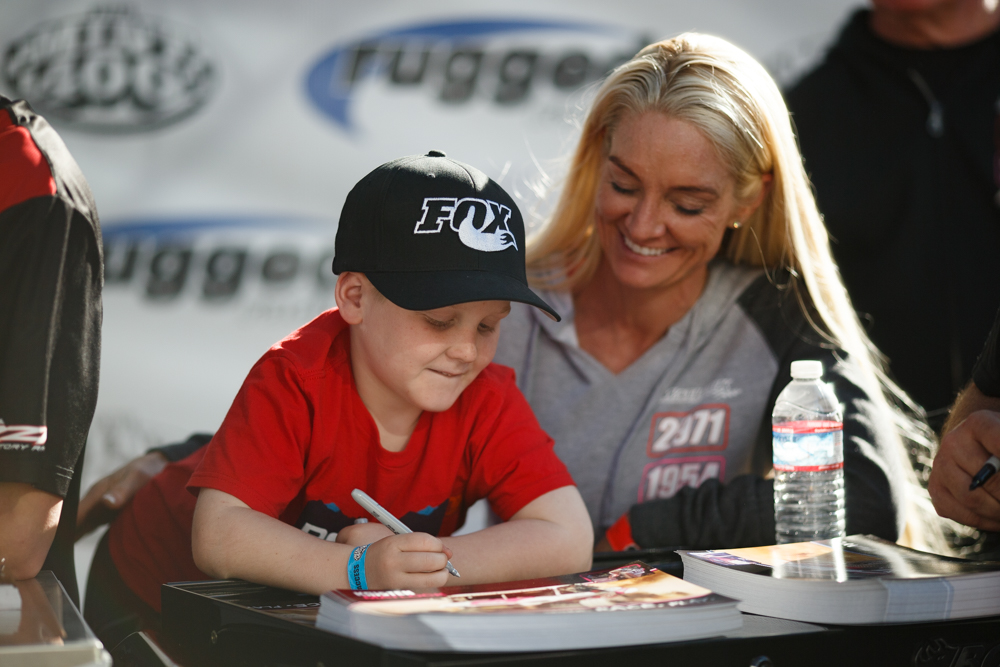 Dozens of the top names in off-road racing, ranging from the premier Unlimited classes to the youth divisions, rely on Rugged Radios for their communication needs at events like the Mint 400. When Greg Cottrell, Founder and President of Rugged Radios, started the company, he set out to revolutionize the offroad communications industry. That dream grew into the communications giant that is Rugged today, manufacturing communications for Work, Race, Play.

Whether you're ripping through Baja in your UTV, hitting the single track with your friends on the weekend, or taking flight in your Cessna you need communications you can trust. With nearly 30 years experience in manufacturing high noise environment communications, Rugged Radios boasts a full line of communication products. From industrial job sites to agriculture to fire & safety, Rugged Radios offers Communications For Any Environment.
The Mint 400 has held the title of the toughest, most spectacular off-road race in North America since 1968 when it was first run. Initially, the race was a public relations event promoting the Mint Hotel's annual deer hunt. but what started out as a hotel promotion soon grew into a legitimate desert race. Since its 2008 revival, "The Great American Off-Road Race" has only gotten bigger and more prestigious, and deeper fields every year only make it tougher to win.

This year's BFGoodrich Tires Mint 400 will take place from December 1-5 in Las Vegas. More information on the event for racers and spectators is available at TheMint400.com, or follow the event on Facebook and Instagram. For more information on Rugged Radios, visit www.ruggedradios.com.