Sheriff Joe Lombardo Named Grand Marshal of the 2021 BFGoodrich Tires Mint 400
Tuesday, November 23, 2021
Lombardo to Honor Late TV Luminary, Off-Road Racer, and Friend John Langley
The Mint 400 announced today that Las Vegas Sheriff and newly announced Nevada Gubernatorial Candidate Joe Lombardo has been named Grand Marshal of the 2021 BFGoodrich Tires Mint 400. Lombardo joins the historic ranks of many famous celebrities and racers to hold the honor of grand marshal for The Great American Off-Road Race since its inception in 1968. To kick off the week of Mint 400 related off-road racing events Lombardo will lead the Mint 400 Parade on Wednesday, December 1st down Las Vegas Blvd beginning at 3 pm.
An avid off-road racer Lombardo will drive his #251 COPS Unlimited Truck SPEC, followed by the #51 COPS Unlimited Truck driven by Zak Langley and the #150 COPS Class 1 Car driven by Morgan Langley, leading the parade in honor of the late John Langley. Langley, who was known as "The Godfather of Reality TV", not only made a massive impact in television with the long-running series "COPS" but was also an avid off-road racer himself. In addition to his duties as Grand Marshal, Lombardo will be racing in the ultra-competitive Unlimited Spec Truck class on Saturday, Dec 4th.
"I am honored to be named Grand Marshal of The Mint 400. This race has been a part of Las Vegas history since the first race in 1968 and it brings tens of millions of dollars of economic impact to Las Vegas annually. Las Vegas is a mecca for off-road racing and recreational off-road because of the Mint 400. I grew up going to watch the Mint 400 and I have competed in the race several times, so it is really special to me to be named Grand Marshal. I am also proud to honor my late friend John Langley, he was a giant among men and left an indelible mark on the world" stated Lombardo.
"Joe Lombardo is a long-time friend and racer, and we are honored that he accepted our invitation to be Grand Marshal this year. He joins the prestigious ranks of many famous racers, actors, and celebrities who have served as Grand Marshal helping showcase desert off-road racing to the world. Lombardo also had a close relationship with the late John Langley who we also wanted to honor. John was a passionate off-road racer – in fact, both of his sons Morgan and Zak will also be racing in this year's Mint 400, sharing in his passion for the sport and this historic race," stated Mint 400 CEO, Matt Martelli.
Joe Lombardo recently announced his candidacy for Nevada Governor for 2022. He has served as Las Vegas Sheriff for the last six years and is both a military veteran and a 45 year resident of the City. Joe is an avid off-road race fan and has been competing in off-road racing for over 10 years.
"We are very proud to support Joe Lombardo in his run for election for Governor of Nevada in 2022. We need more people like him with hands-on experience in the office. We ask for the entire off-road racing community to lend their support to elect "one of us" to the office of Nevada Governor. Off-Road racing and outdoor recreation is a global culture that generates billions of dollars annually. We have to be vigilant about our access to public lands in order to preserve this sport and industry. With Joe in the Governor's office we are confident we can affect the change we want to see." stated Mint 400 CEO, Matt Martelli.
For more information on Joe Lombardo visit joelombardofornv.com.
The Mint 400 will take place December 1st – 5th in Las Vegas, NV
For more information on The Mint 400, visit TheMint400.com.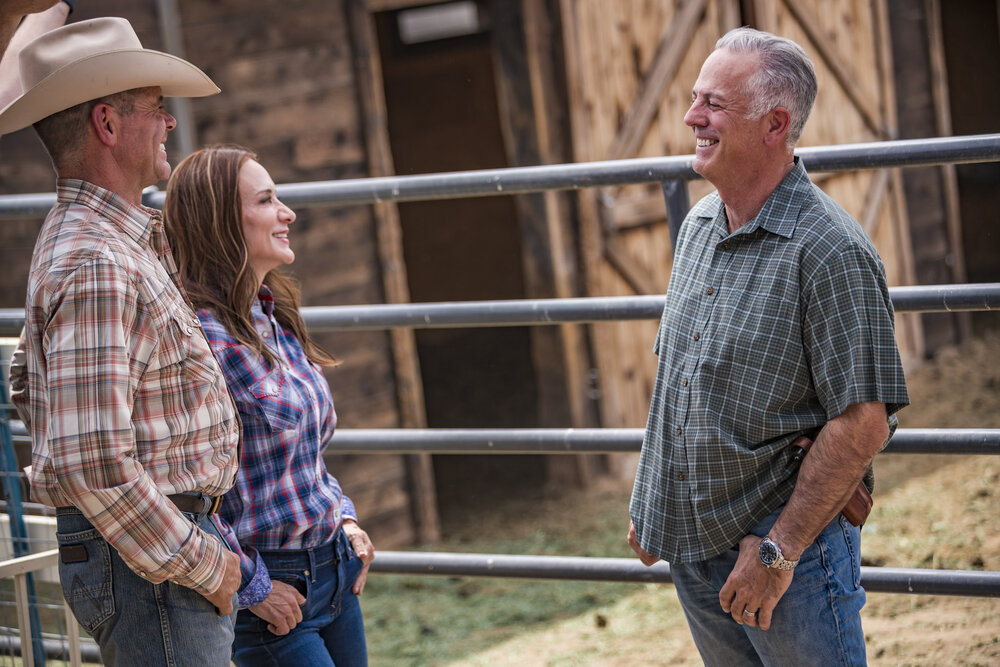 About Joe Lombardo:
Joe Lombardo began his service to others in the United States Army and served bravely in the Army, National Guard, and Army Reserve – protecting Americans both domestically and abroad. After his service to his country, Joe dedicated himself to protecting our communities – serving in law enforcement over the last 30 years.
Joe quickly rose through the ranks of the Las Vegas Metropolitan Police Department (LVMPD) and, after 26 years on the force, was elected as Sheriff of Clark County, Nevada in 2014.
Throughout Joe's career, his leadership of our communities has never faltered. He now intends to further his public service and represent, protect, and serve the entire state of Nevada.
Sheriff Lombardo maintains professional affiliations which include Major Cities Chiefs Association (MCCA), Major County Sheriffs of America (MCSA), National Sheriffs Association (NSA), FBI – Law Enforcement Executive Development Association (LEEDA), Vice-Chair Nevada Commission for Homeland Security and Federal Bureau of Investigation (FBI) National Academy Associates.
He has also served as Board Member for the LVMPD Foundation (2007-2014), After School All-Stars (2015-2020), Goodwill of Southern Nevada (2007-2009), Make A Wish (2015-2020), Committee Member for the NV Communications Steering Committee (2012-2014) and MCC's representative to the Public Safety Advisory Committee (2012-2014). Joe currently serves as a Board Member for Nevada Child Seekers and Chairman of MCCA Intelligence Committee.
Sheriff Lombardo holds a B.S. and a M.S. in crisis management, both from UNLV.
John Langley: Off Road Racer, Father, Team Leader
John Langley's first race was the 2008 Baja 1000 in a class 12 car. After finishing 7th of 14 cars in class, he was instantly hooked at the age of 65.
His last race was the RecordMX Ensenada to San Felipe, on June 26th, 2021. JL was racing his Trophy Truck, leading the race OA when he passed away at the wheel.
In thirteen years of racing, he won the Baja 1000 twice, driving in class 4 and TT spec. He was nominated for the SCORE rookie of the year at age 67. He won the Milestone Award, a class 4 championship and had numerous wins and podiums in several different racing organizations, including SCORE, BITD, NORRA, SNORE, MORE, Record MX and the SFDM. JL raced class 12, class 4, class 10, class1, TTspec and Trophy Truck. He created a team that has become a staple in desert racing, having won the Baja 1000 four times, and the SCORE entry sponsor of the year twice. He sponsored the San Felipe Desert Mayhem race from its inauguration onward. He also sponsored a great class 11 team (Chichi Escuderia) that won every race and the championship that year in the SCORE Series. JL created the show "Road Warriors" that aired on Spike TV, and he was a passionate and ardent promoter of the sport of desert racing.
Most importantly, he shared with all he met his spirit of generosity and his passion for life. JL lived life on his own terms, and classic JL fashion — he left this life on his own terms, doing something he loved!
John Langley
June 1, 1943 – June 26, 2021